offer modern
legal services to your clients
Love Legal Online is the perfect instruction taking / document automation solution for law firms, accountants, financial advisors, and any other businesses looking to offer legal services to their clients in a simple and effective way.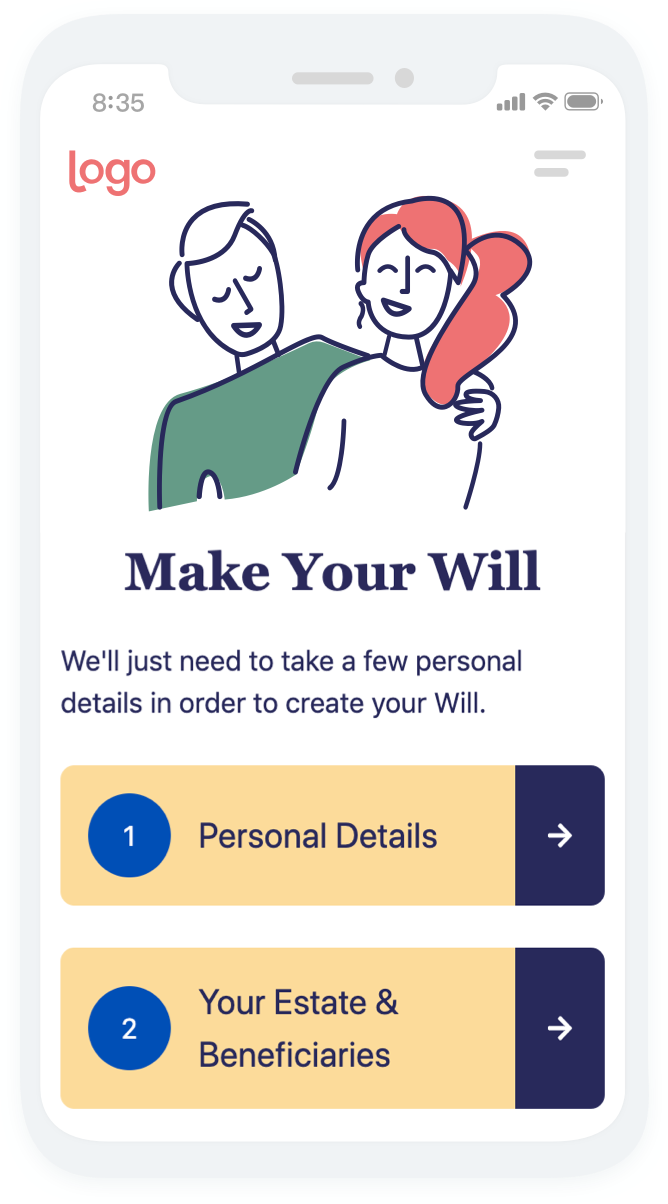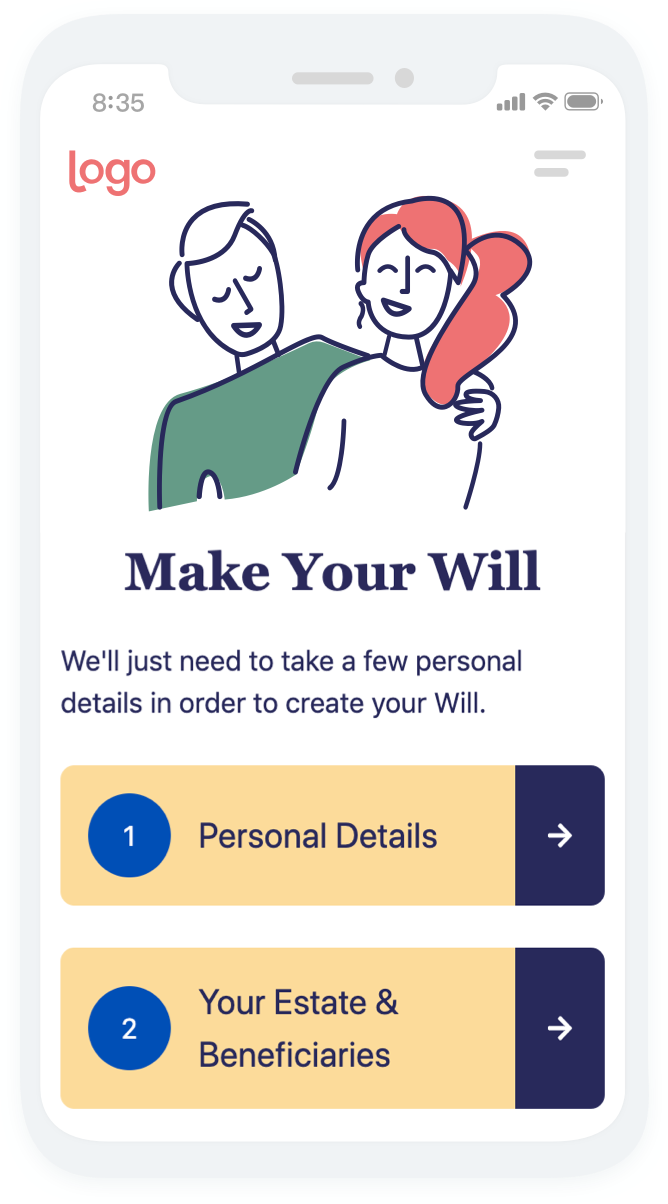 Love Legal is an online platform empowering you to offer modern legal services to your clients with ease.
Help your clients
Love Legal has been built with the end user in mind. We are plain-english advocates and won't blind your clients with phrases like "per-stirpes", "en ventre sa mere", and "bequest".
Keep your Identity
Your logo and corporate image can be incorporated into the Love Legal platform, which can also sit within your own website.
Set your pricing
You can offer Wills as a loss-leader for opportunities into other areas of advice or may wish to charge a fee set by you for legal services offered through our platform.
Powering over 100,000 Legal Documents per year
Law firms Love Legal
Law firms can use us to offer a simple and effective platform for clients with simple needs, while also funneling those clients who may need tailored one-to-one support back to them.
Accountants Love Legal
As accountants deal with a lot of business owners it may be beneficial to offer their clients a platform where they can set out their business plans if they were die or lose capacity.
Financial Advisors Love Legal
Financial Advisors use love legal to retain their own clients while offering a holistic and comprehensive through the whole of their client's lifetimes.
Solo
Perfect for sole advisors
Start with...
Wills
Power of Attorney
Lifetime Trusts
Advance Decisions
Team
Plus...
Team Access
Brandable System
Instruction App
Corporate
Plus...
Introducer Portal
Reporter
In-house checking
Questions?
Get in touch with us for a chat
Mission Statement
When you think of legal, love isn't usually the first emotion that jumps to mind. But why not? People can love shopping, exercising, and even getting their hair cut.
We want to change that, by making legal services easy, affordable and, dare we say, enjoyable!
So, how can we redefine the legal process which is currently in many cases slow, un-emotive, and expensive?
Technology!
The Love Legal Group, encompassing business-to-business legal tech brands WillSuite and TrustSuite, is a document powerhouse specialising in estate planning and providing businesses over 100,000 legal documents per year globally including Wills, Powers of Attorneys, Advance Directives, Lifetime Trusts and more.